FlexMLS Websites
IDX Real Estate Websites
Are you a real estate agent using Flex MLS?
Convert more leads with a IDX real estate website that offers responsive web design, seo and social media marketing services. Get a professional real estate website using the RETS data feed from the Knoxville MLS (KAAR MLS).

Online Media Designs offers a complete IDX Solution for agents in Knoxville, TN using Spark's API.
FlexMLS IDX SmartFrame solution allows you to frame or embed the same FlexMLS Web search engine directly in your website. It provides live IDX data with all the photos, videos, maps, documents, open house, and other public information from the MLS. This is the standard solution you see on most real estate websites.
Learn more:
https://fbsproducts.com/
FlexMLS Real Estate Websites
LIVE Data IDX Website
Custom Data Imports
Featured Listings
Automated Listing Newsletters
Database Lead Generation
Social Media Syndication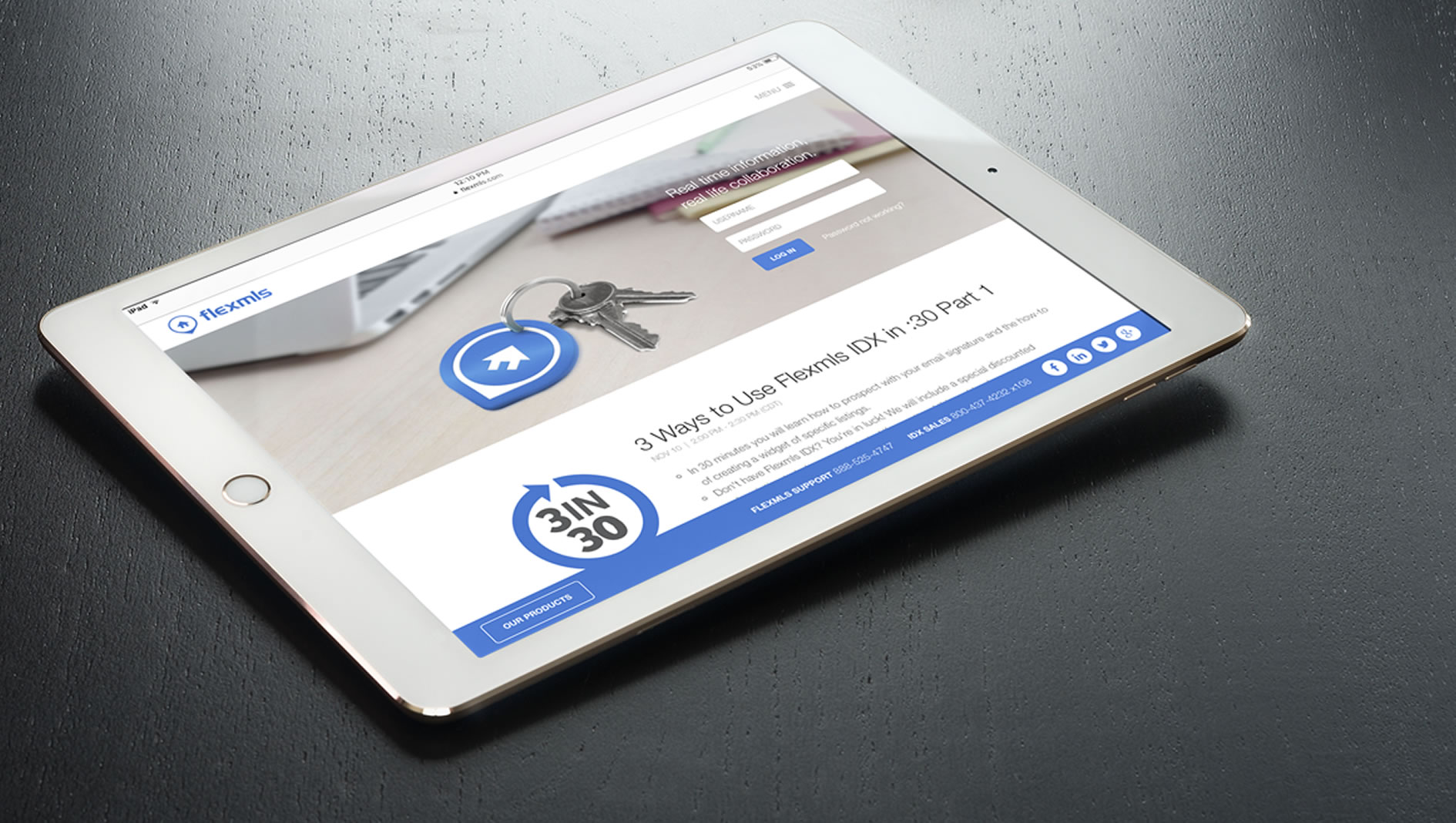 Real Estate websites with FlexMLS IDX integration
FlexMLS offers the current Multiple Listing Service system and software for the Knoxville Area Association of Realtors (KAAR) in East Tennessee. The FlexMLS system is built on a standards driven technology platform connecting real estate professionals to their customers.
Knoxville Area Association of Realtors (KAAR)
As a paid member, FlexMLS IDX products allow a real estate broker to provide IDX listings, market statistics, searches and more!.This is a must-have for real estate agents that display real estate listings on their websites. Live listing data, complete search with high resolution photos, videos, maps, documents, open house and other public information help engage the online consumer like never before.
+ Request Services
To request website development, hosting or social media services please fill out the form. Required fields are marked with a *.
Please describe what your business does and how Online Media Designs can best help you. Also provide your target market (both demographic & geographic), your ideal customer(s), and any other details that will help us understand what you do and how we can help you do it better.
Website pricing is determined based on size, scope, & complexity of the project.
We only work with a few select clients who are a great fit. All requests will be answered in a timely manner. We appreciate your patience.