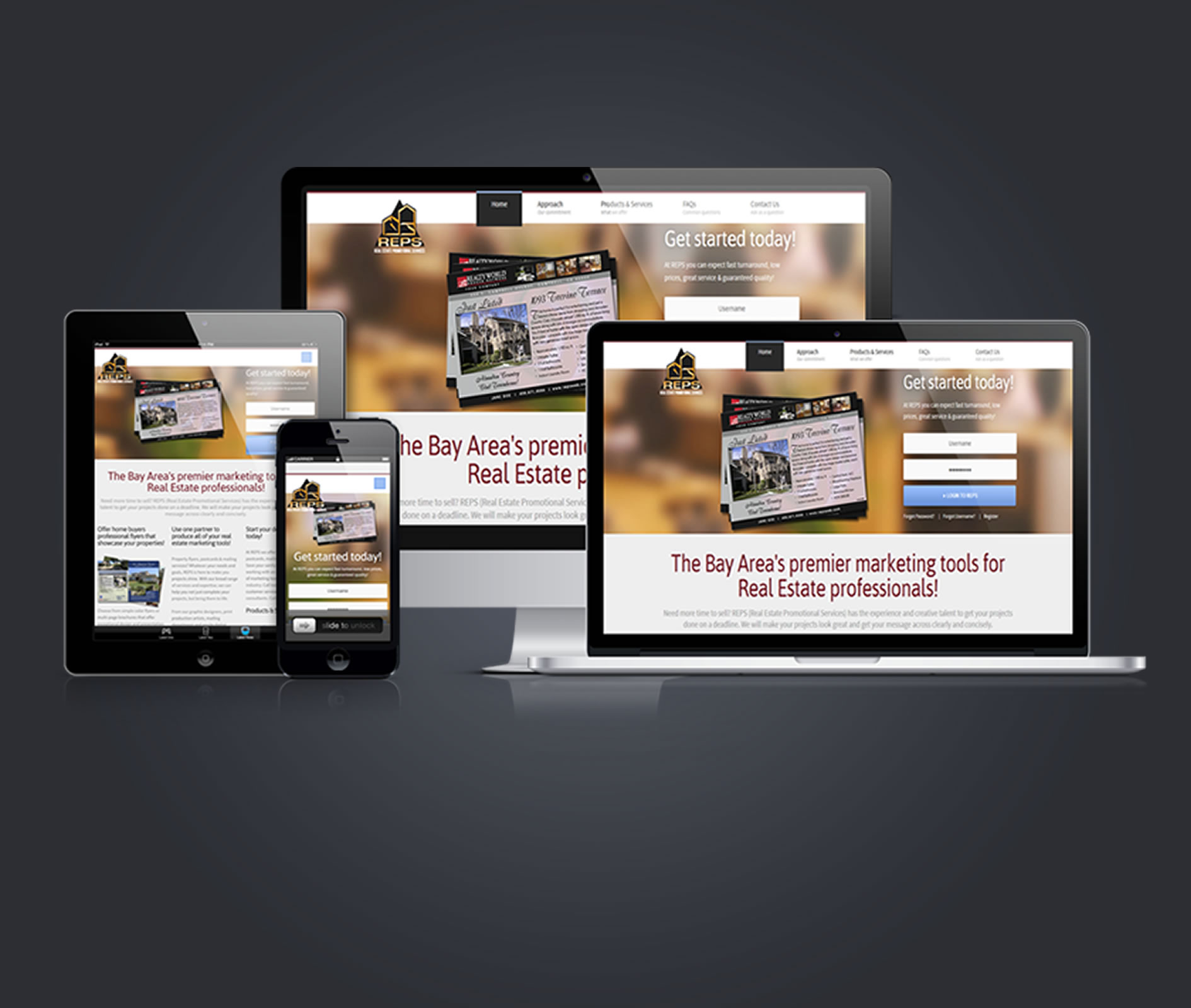 Website Plans
Affordable Website Solutions
Simple and painless website solutions for your business
Website Design, Development & Hosting
Design fees from $500 - $2500. *Deposit required to begin work.




Website Development
SSL Certificate
Shared Hosting
SEO & Search Engine Submission
Google & Bing Local Business Submission
Social Media Page Creation
Lead Generation Forms
Google Analytics
500 Business Cards
Design fees from $2,500 - $5,000. *Deposit required to begin work.




Website Development
SSL Certificate
Shared Hosting
SEO & Search Engine Submission
Google & Bing Local Business Submission
Social Media Marketing
Database Lead Generation Forms
Paid Analytics
1500 Business Cards
Newsletters
Live Chat
Add-on Services* - Blog, SlideShow Gallery, Social Media Tools, FlexMLS IDX API, Event Calendar, User Registration & Login System, Custom Back-end Design
Design fees from $5,000+.
*Deposit required to begin work.




Website Development
SSL Certificate
Dedicated VPS Hosting
SEO & Search Engine Submission
Google & Bing Local Business Submission
Social Media Marketing
Database Lead Generation Forms
Paid Analytics
3000 Business Cards
Newsletter Campaigns
Live Chat
Dynamic Content
Social Media Marketing
Virtual PBX & Call Tracking
Add-on Services* - Blog, Shopping Cart, Pay Plans, Invoicing, FlexMLS IDX API, Directory Guide with Ratings & Reviews, Event Calendar, User Registration & Login Systems, Custom Back-end Design, Database Reports & Graphs, Help-Desk Support, CRM, Reservation Booking Systems
Already have a website and social media accounts? Use our social media services to increase traffic and lead generation. *Prices starting at $50 per month.
Publishing & Scheduled Content
Repeated Content
Automated Variations
Category Based Content
Continuous Posting
Content Variations
Native Photo and Video Support
Time Sensitive Content
Checks
Direct Deposit
Paypal
MasterCard & Visa
Have a question about website development or hosting plans?